Want to elope in Virginia? Want a quick courthouse wedding? I am here to help.
Learn the Facts About Eloping In Virginia
In Virginia, courthouses do not officiate weddings. You cannot "get married at the courthouse" by a justice of the peace or similar. Couples need an officiant of some kind (religious or non-religious) in order to have their marriage recognized.
Furthermore, the ceremony officiant is the one who fills out the wedding license and submits it to the court. This person must be legally authorized by a court in Virginia. Additionally, out of state ministers who do not obtain authorization from the Virginia Circuit Court to perform weddings are in violation of section 20-28 of the Code of Virginia, making your marriage license invalid.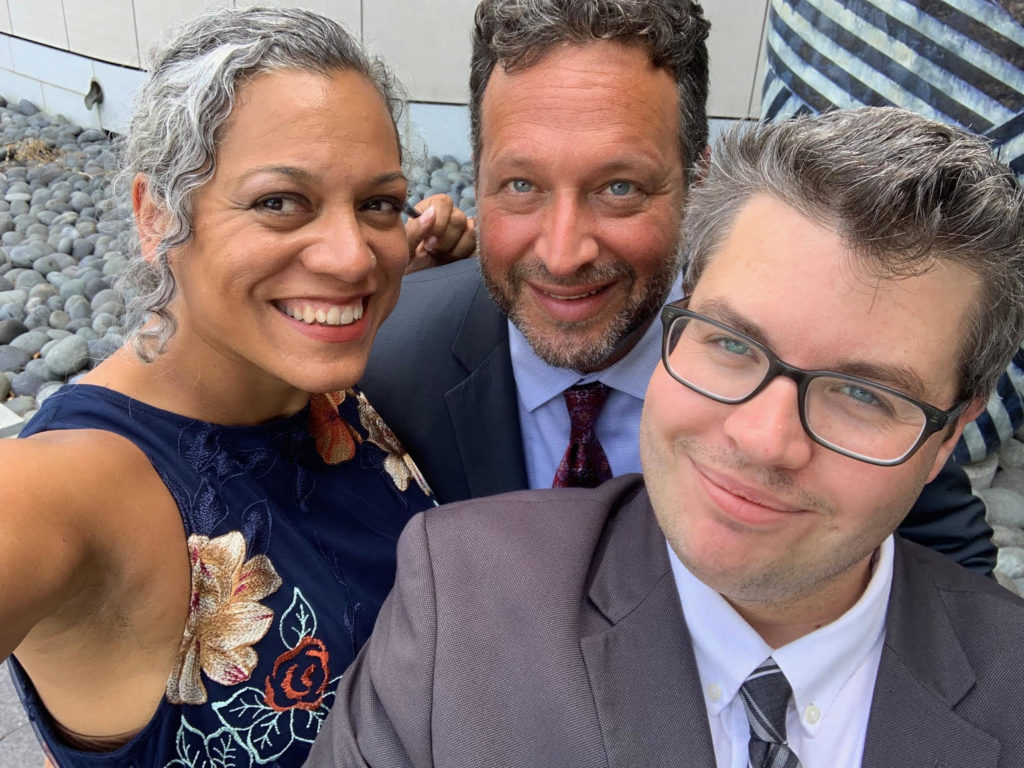 Your "Courthouse" Wedding Officiant
I perform religious and non-religious elopement ceremonies for couples from Chesterfield, Henrico and Richmond, VA, and even as far away as Norfolk.
Instead of marrying at the courthouse steps, consider my Virginia Museum of Fine Arts wedding ceremony.
Having your elopement outside at the VMFA allows you to have beautiful pictures of your special moment, a free venue, and just a short walk or drive to Carytown where you can have a post-ceremony meal with friends and family.
What the Ceremony Includes
Your choice of a short non-religious or nondenominational wedding ceremony — approximately five minutes long
Use of a prayer shawl (tallit) for Jewish ceremonies
Ceremony takes place under the magnolia tree behind the VMFA
Filing of your Virginia marriage license
Elopement is only $100 deposit plus $100 for the ceremony. Couples can pay via check, cash or Venmo. As I am usually very busy on weekends and may be traveling to you from different locations, there is a $2/mile travel fee Friday-Sunday.
If you want different elements to your ceremony, additions or personalization, please consider choosing a personalized ceremony instead of an elopement ceremony. I will write a ceremony that fits your exact needs.